The gun is only a couple of months old and has only been skirmished once.
It comes in the original box and has 2 leak free mags with it as well. The rail that came with the gun has also been fitted to the gun so you can fit a torch/laser with no problem.
It's a great shooting gun and i have enjoyed using it but another purchase has forced the sale.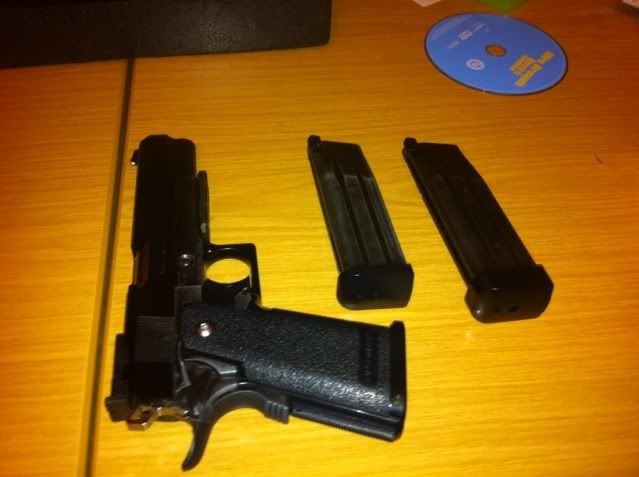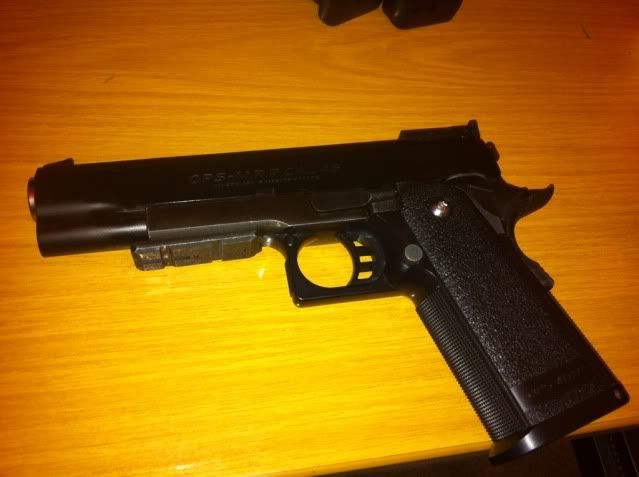 I have recently lubed it up but otherwise has been sitting in its box.
Will consider p/x or swaps towards either a TM Px4 or a KSC MP9...
£145 + Paypal fees.
An opening to:
Selling the
Gun with 1 mag for £125
Spare mag for £20
Or the whole lot for £140