Hi folks,
As you all know I reviewed two sets of grips made by one user of these forums who has now gone into business making them. My 1911 is going and so they are now up for sale!
It's the grips pictured here, both sets are available.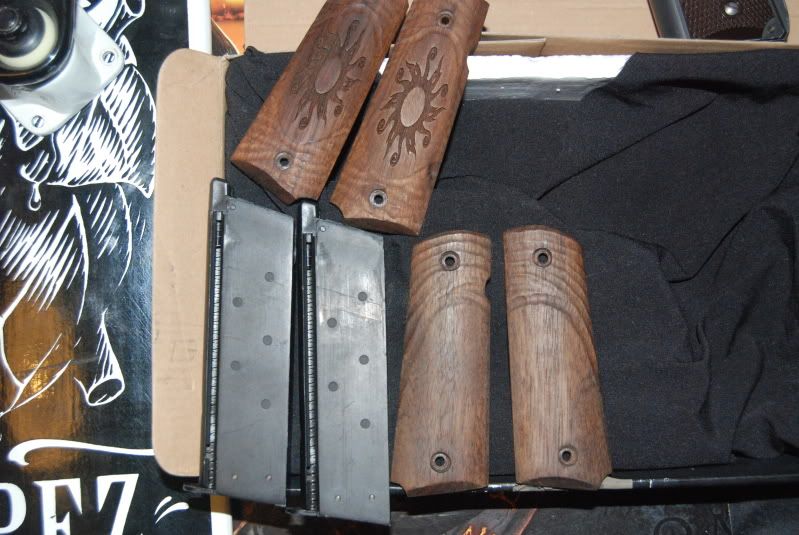 Neither has been used for skirmishing, both have only been used for display purposes and review purposes. Will fit a TM or WE 1911, probably most other brands as well seeing as a 1911 is a 1911.
For other photos, just look up the review threads in the Airsoft-General-Discussion forum.
£10 for the plain-ish set
£20 for the set with the laser engraving
Prices include P&P.
Offers welcome.
Cheers,
Tom.