So folks, a while back I was building this very lovely M4. Unfortunately, I ran out of money and just can't be bothered to finish it when I'm barely even airsofting at the moment (running the society steals all my time). So, I'm putting it up for sale.
It is an entire custom build, not one shred of it was store-bought pre-assembled, so you're getting something pretty unique. Few minor issues, though anyone with half a brain should be able to get them sorted either free using their own skills or at least cheaply enough.
Full-length M4A1 barrel, with traditionally-shaped flip-up front iron sight (which I think looks sick as), metal RIS (very stable), Guarder or Hurricane M4D receiver (metal, very rare), DBoys SPR Pistol grip and a G&G stock and tube (doesn't slide well).
Internally it features a decent metal hop, and a decent gearbox/motor combo, motor needs adjusting but otherwise was sold to me working and none of the internals have thus far been modified. Wiring runs into the stock tube and requires a new connector. The stock is a tight fit, this was done to ensure stability given that with a battery in the stock tube, it can't slide anywhere anyways.
Issues:
-Motor needs adjusting
-Wiring needs sorting (new connector, or rewiring if you want to move the battery)
-No rear ironsight
-Stock is open-ended, could do with a cap of some sort incase batteries move about, but this shouldnt be an issue really
-Looks way too cool, even though it's unfinished
I have no idea of value, but you're getting something which has the potential to quite frankly, be awesome. It's going to provided with some rail covers, a sling and some standard plastic handguards. I may be able to find a couple of hicaps to chuck in as well, but have no batteries etc for it (the stock etc is sized so as it could accept a 9.6v stick, or some sort of lipo.
My intention for finishing it was this; add a flippy ironsight, magpul bad lever and folding trigger guard, G&G Socom/ACE stock, install the standard hanguards, stick ris rails on the top and bottom, and stick a QD silencer on it, accessories to suit the mission, revel in the awesomeness - just incase you wanted an idea for it.
Could perhaps swap out the stock for a more vintage looking one that does slide and has an end cap for the right price/persuasion, that can be discussed.
Might be open to trades, but to be honest, not likely. In terms of price, make me an offer!
Shinies!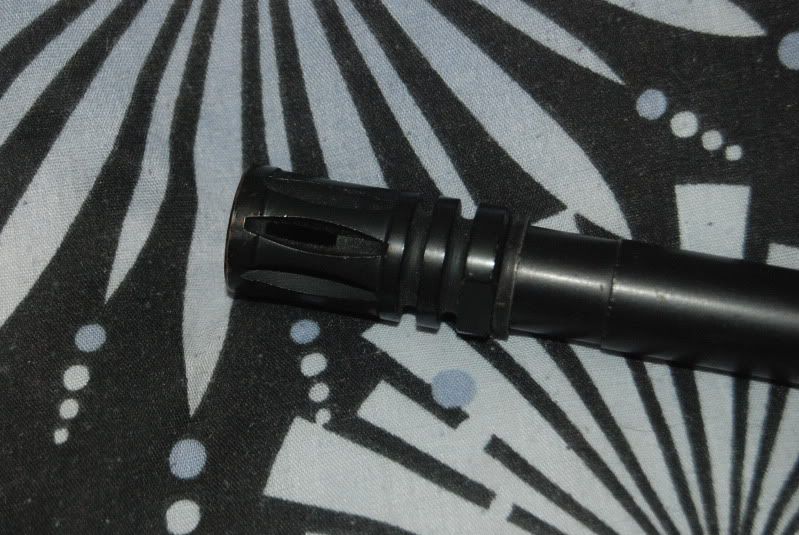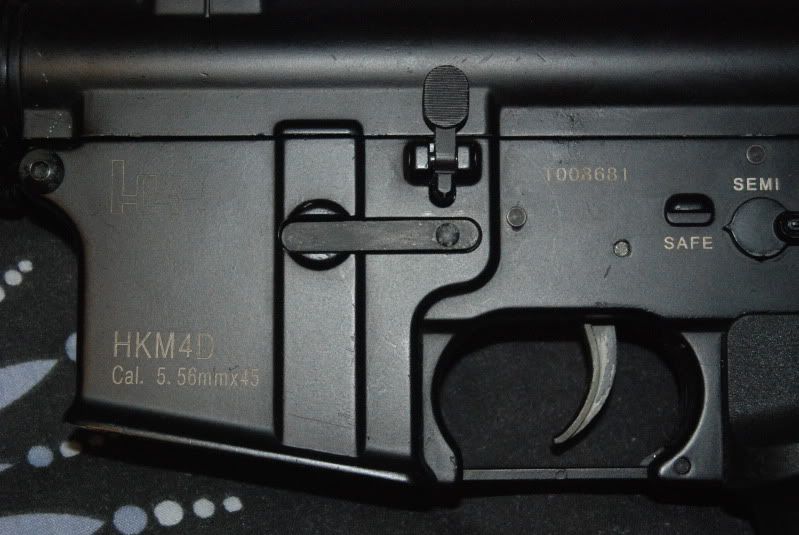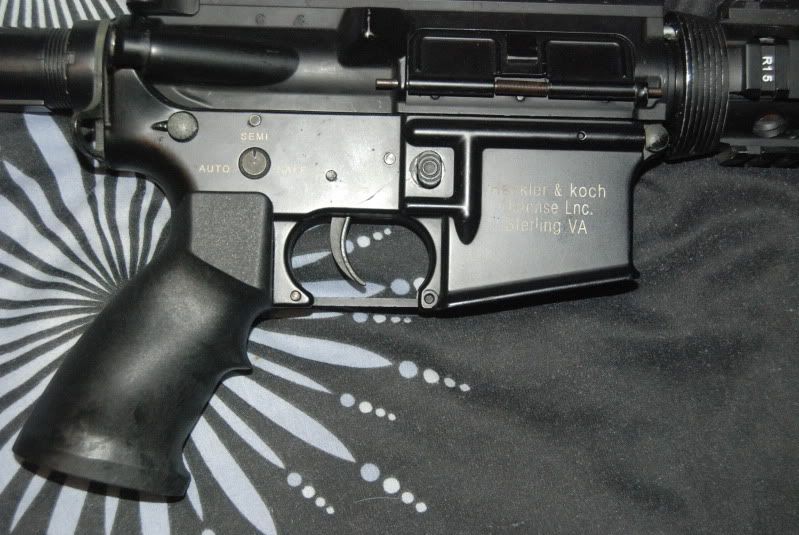 Ta for looking!