Make: GTMC - Cordura
Condition: New
Splits/Swaps/Part Exchange: No/No/No
Price/Payment: £55 all in.
Very sturdy USMC OTV here. in CB/Tan
Comes with:
*Neck guard
*Chin Brace
*Shoulder Guards
*Groin guard
*Fake plate inserts.
Very very well made vest, real steel dimensions and a lot of molle space. All vest attachments are removable, padded and lined to be rigid like the real thing. One size fits all.
looking for £50 all in to your door. if you need anymore information please pm me.
- Chris
BETTER PICTURE!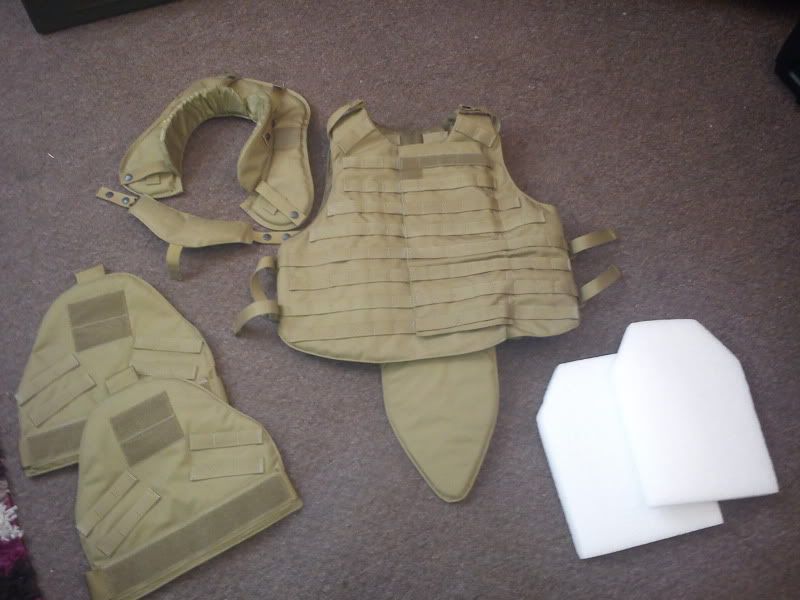 Offers?
[/size]