Just writing down some thoughts......
I know exeption for the painting is made on futuristic toys, I assume airsoft is included....
I also assume steampunk is included?
where to draw the line on steampunk thou?
or how many cogs does it need to have not to be mixed up with an old weapon (I assume the weapon below needs UKARA)?
as for futuristic weapons, I assume this includes STAR dragon and Starship Troopers tommy..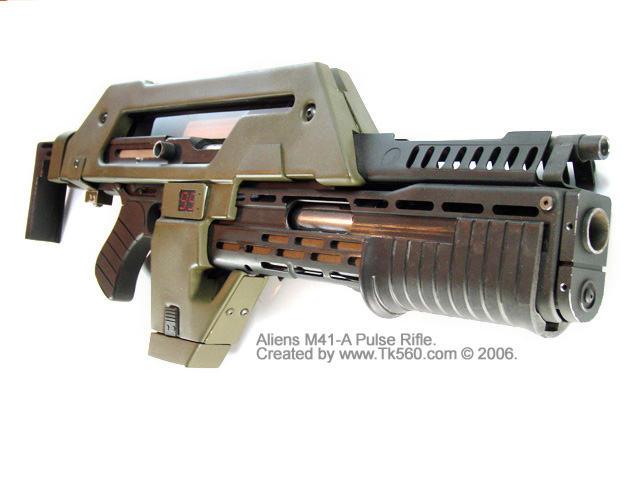 but then again.... what is futuristic? when weapons that looks like futurustic toys classicly have looked, say f2000, how does this affect the law?
So that one you need an excuse to own, but not this one?
then.. femme fatale /hello kitty etc.. thou pink is described as a legal colour, therea atauly is weapons like this... and
ZeroOne asks for UKARA/painting
(but maybe this is just a fault in their system as its standard for all their rifles?)
but then again... There is real weapons looking like this
S-thunder does not need to be painted/UKARA I know that..
I assume more realistic looking handheld lunchers does..
so what about m203/other attachment lunchers? i seems zeroone asks for UKARA but is it needed (but then again, they wanted UKARA for bright pink guns)?
Suppose some of this been covered in other threads (not all at once thou),
while some hasn'
t... So what's the point of writing all this? I actaully just wonderd if I need to ask for UKARA to sell someone a steampunk airsoft rifle. Could anyone help me out?