Make: JG
Gun/Model: M4A1/M4 RIS
Accessories: battery, high cap, silencer, 2 rear sights, foregrip, rail covers.
Condition: Good, has been used but still works flawlessy
FPS: 330+
Splits/Swaps/Part Exchange: NO/YES/YES
Price/Payment: £130 posted - open to offers
Pictures: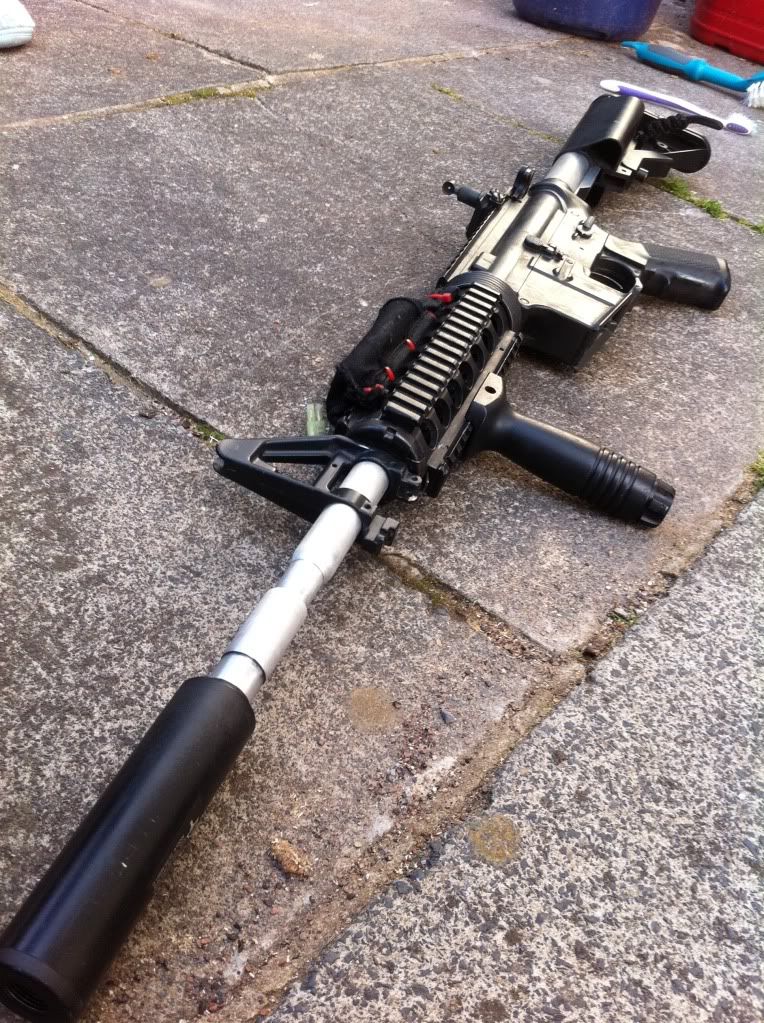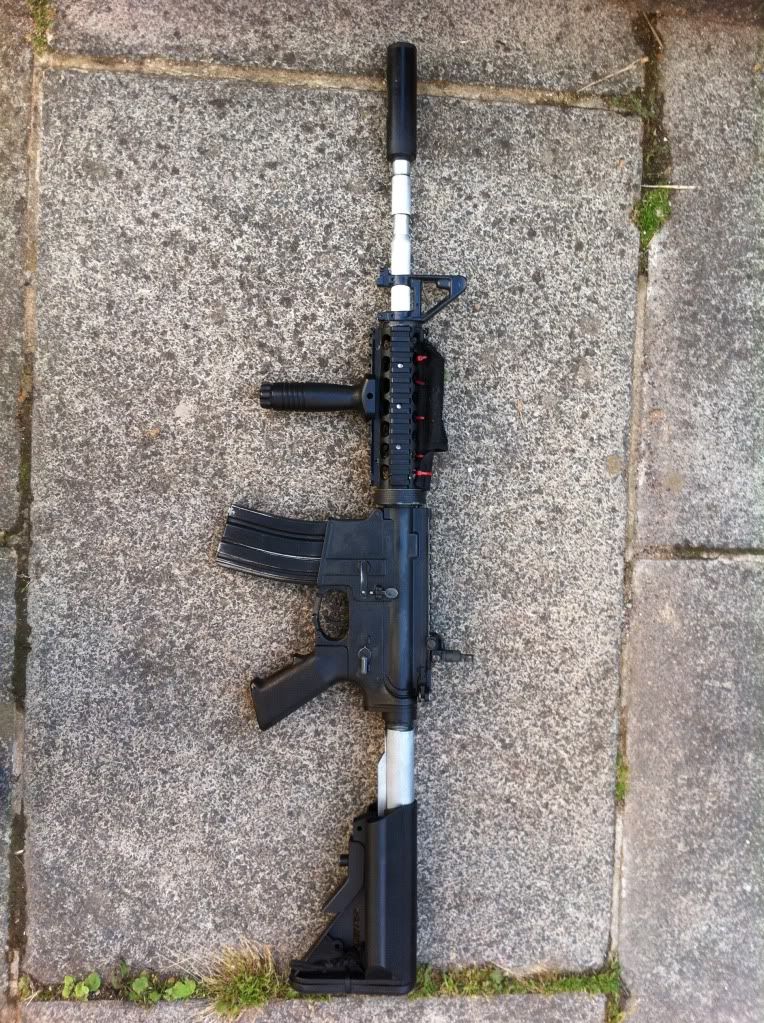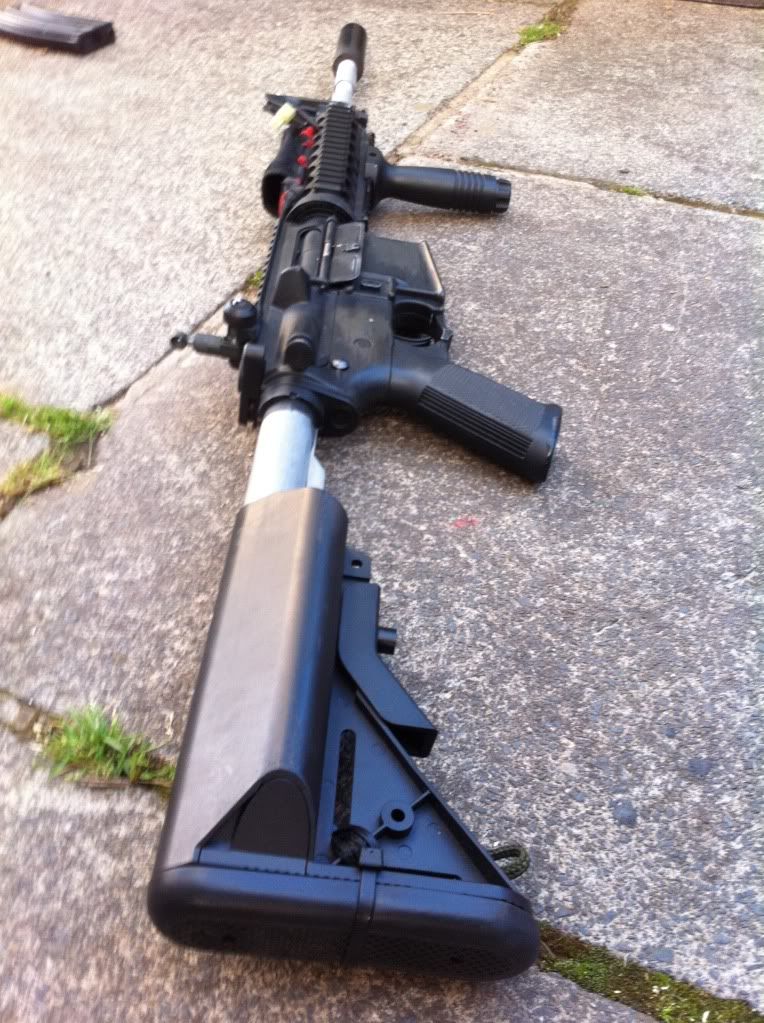 So here we have my JG m4, it is an amazing gun that im sad to see go but i need the money! The gun has a Classic Army ris which is worth £50 and a TM Sopmod rear sight worth £30. The silencer is Knights Armament and is purely for aesthetics, the foregrip and rail covers are also useful accessories to have.
When firing the gun, its range and accuracy can compete with guns worth triple the amount im looking for. It also sounds amazing!
SWAPS - Mp5, P90, M16, SPR & L85 (all guns will be considered though)
THANKS! pm me