Make:tm
Gun/Model:p90, predator upgrades
Accessories:latax m4 box convertion with m4 hight cap mag (300rds), ris front end, tm tracer silencer, fore grip, extended barrel, and normal barrel, large 8.4v 4300mah and 8.4v a 1600 mah mini, mint red dot reflex sight, and a standard charger.
Condition:amazing condition, besides the skull drawing on the side, and the hole in the but stock that i made for the large battery mod.
FPS:344 almost all the time, had it chroned at ffz sunday just gone
Splits/Swaps/Part Exchange:maybe/no/maybe
Price/Payment:£225 all in or nearest offer/ or make an offer
Pictures:
http://s1083.photobu....com/albums/j38
... or%20sale/
all the pics are in the link above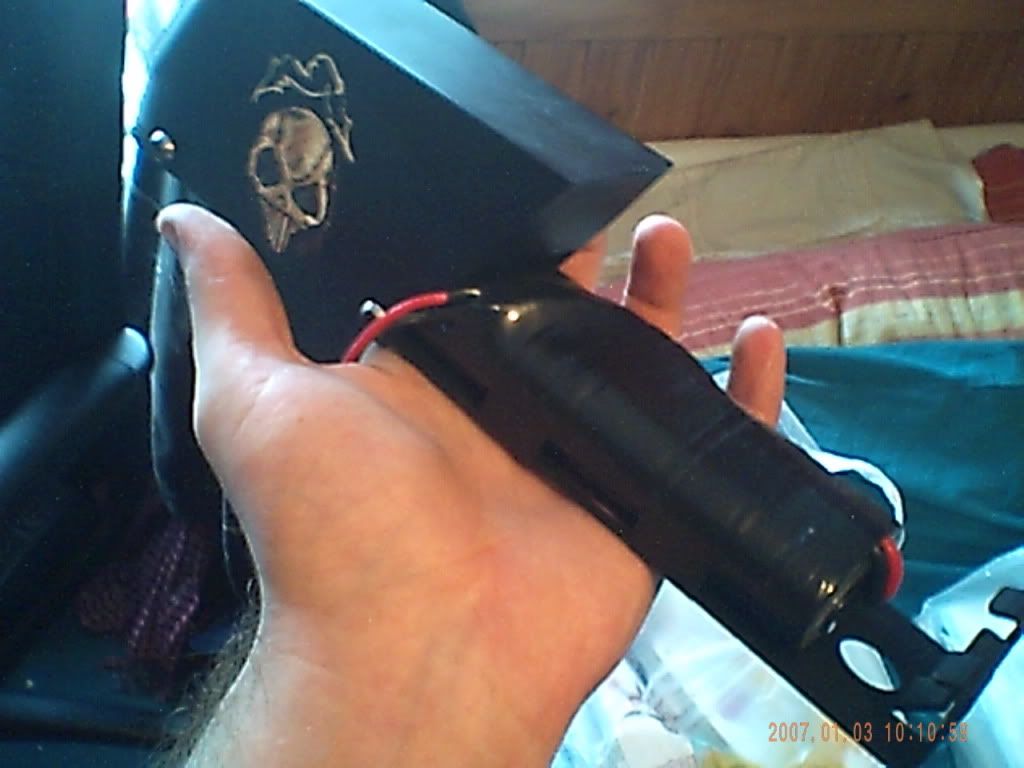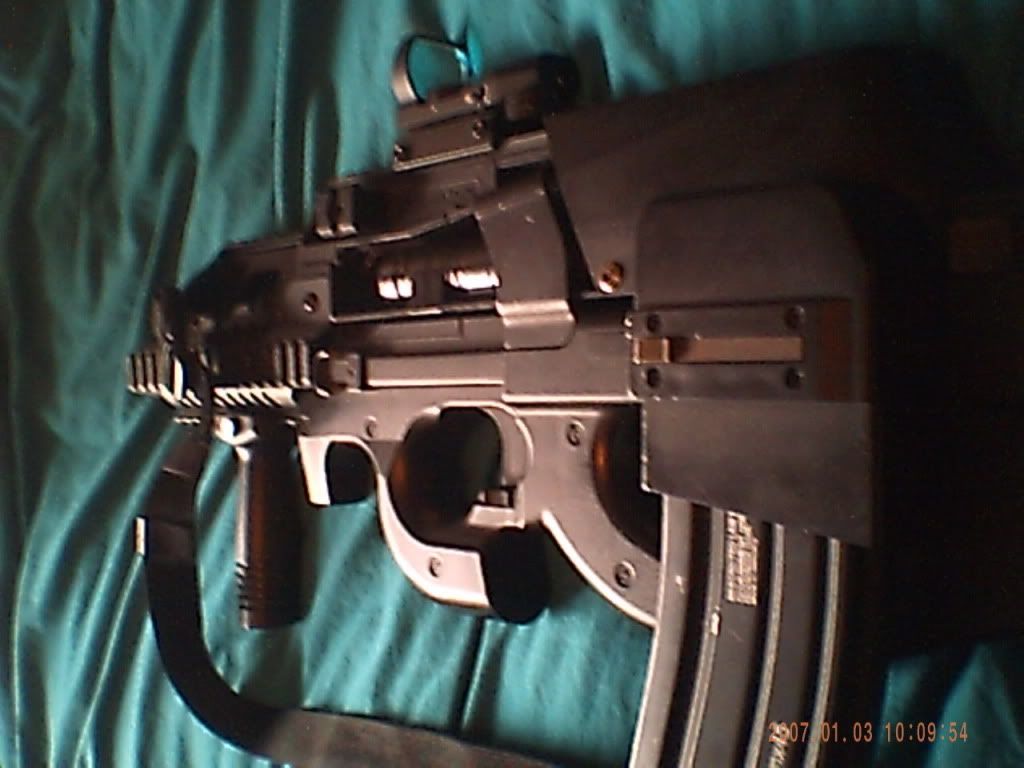 i am selling my dream gun as i need to get funding for a project for it, i am amazed with this gun, 343 fps on the dot, amazing range better then some m14, its a tight bore barrel, 6.03mm, and comes with the original tm barrel, now its no easy job getting a 280fps p90 up to 343fps, so the gears are upgraded and the piston and the spring m100 i think, believe me i dont wont to see this go but i need funding for a project, so i need this gone,
p.s the rate of fire is not bad either
u may be able to part ex for this with cash,
pm me for any more info
and dont worry about the date and time on the pics, mi camera has not had the date and time set on it yet.
email me : zerocoolgaming@hotmail.co.uk