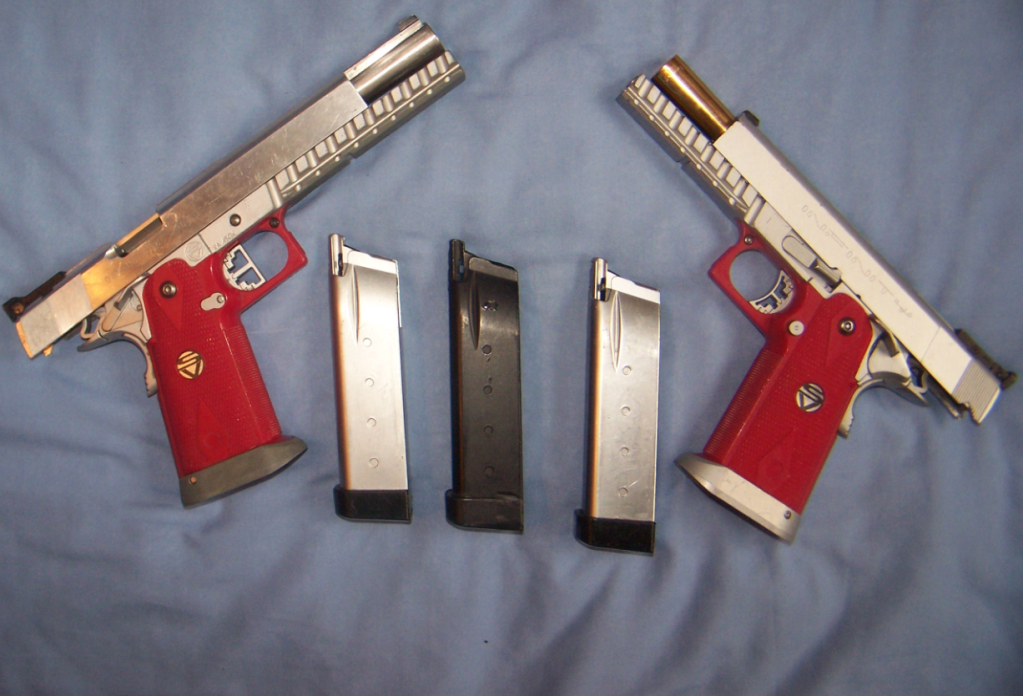 paid around £500 or more for all this originally
any offers for either or both are welcome.
will chuck in some random metal bbs i have lying around and anything else i can possibly find since i don't need any of it any more.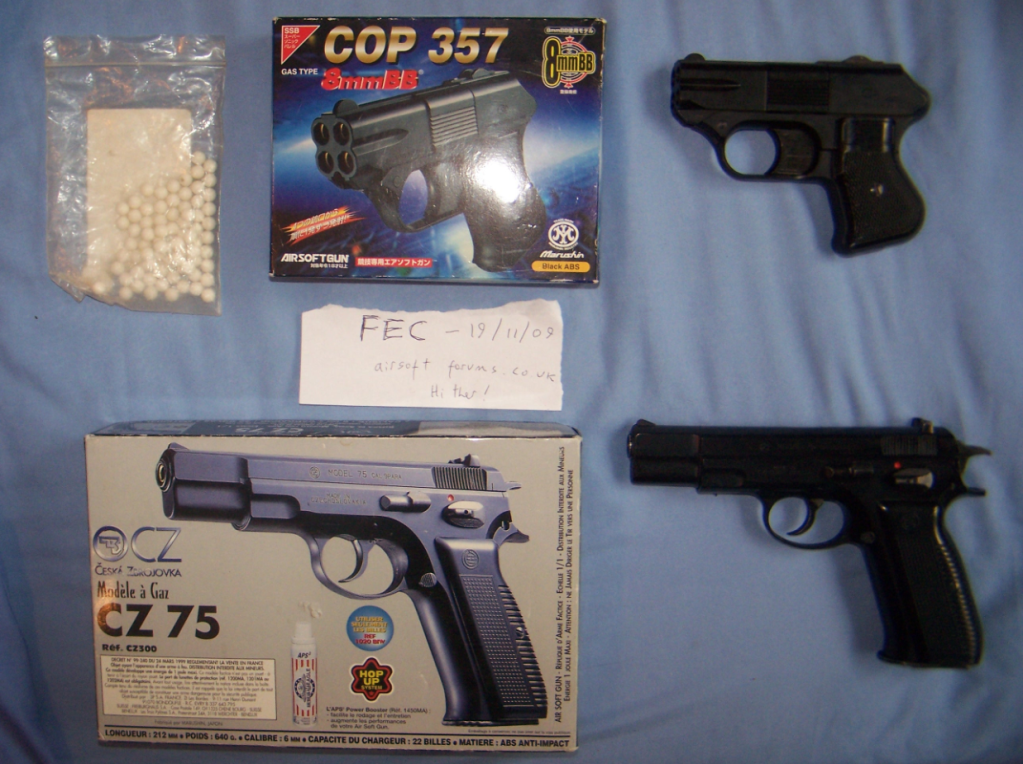 broken semi auto fixed slide NBB CZ75, if anyone is interested.. let that go for around £30-40 to make it worth the postage.
8mm 4 shot deringer
( SOLD )
more pictures on demand if necessary, trying to make as much money as possible before moving country so selling these babies :-(
cheers, Chris