Tokyo Marui custom M4 (Marui full metal body)
Note: This is a custom by Marui which is designed off the new m4 marui manufacture now. This is not just the standard marui m4 with 280fps.
-Authentic Scale
-Variable Hop-up Adjustment
-Metal Body Standard
-One Piece Barrel design
-Excellent Rigidity
-Original Power Around 350fps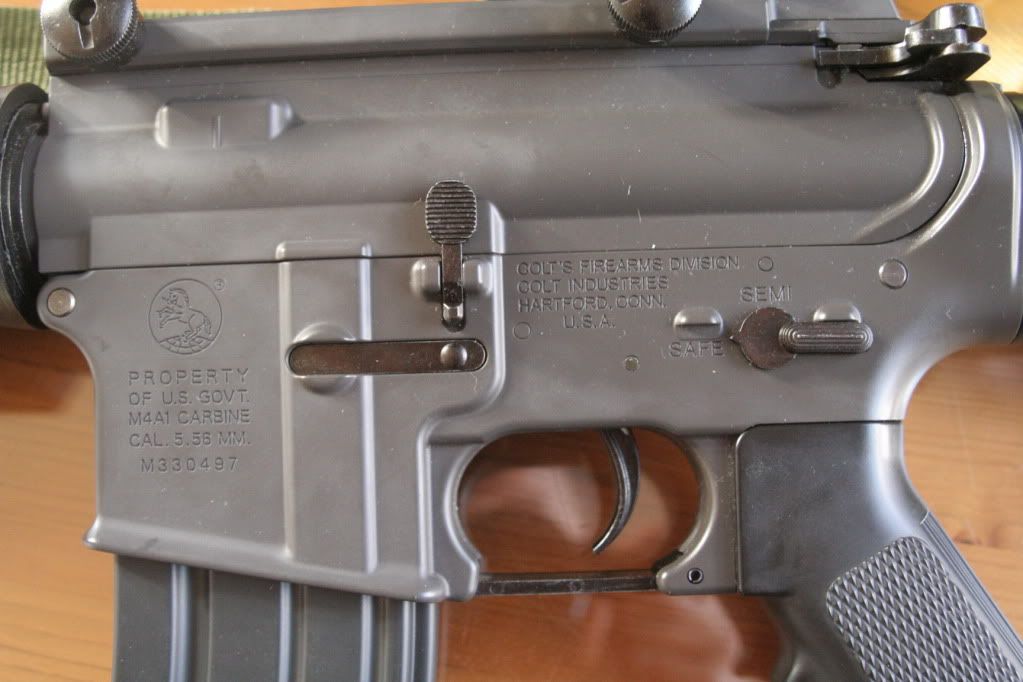 Item is hardly used i have never skirmished it and i have put a few hundred rounds through it at the very most, condition is almost new and very well looked after.
Marui Custom M4 are for sale on dentrinity
Price - £350 for M4, mag, battery and sling with box
PM me for more information