Hi all
I'm going to ask this question on this site as of all the sites I frequent the users here are less rabid and seem more open to debate.
So, After many years of not playing airsoft I find myself returning and teh rules have changed on me.
In my eagerness to pick up some equipment I have bought myself some two tones with the intent of getting my defence and rebuilding them to my spec. Whilst I'm happy with my M$ my glock is less exiting in its current bright green parts. So I would like to repray it but keep within the rules. The VCA states the colour has to be bright. So in keeping with that statement I'm considering do this.....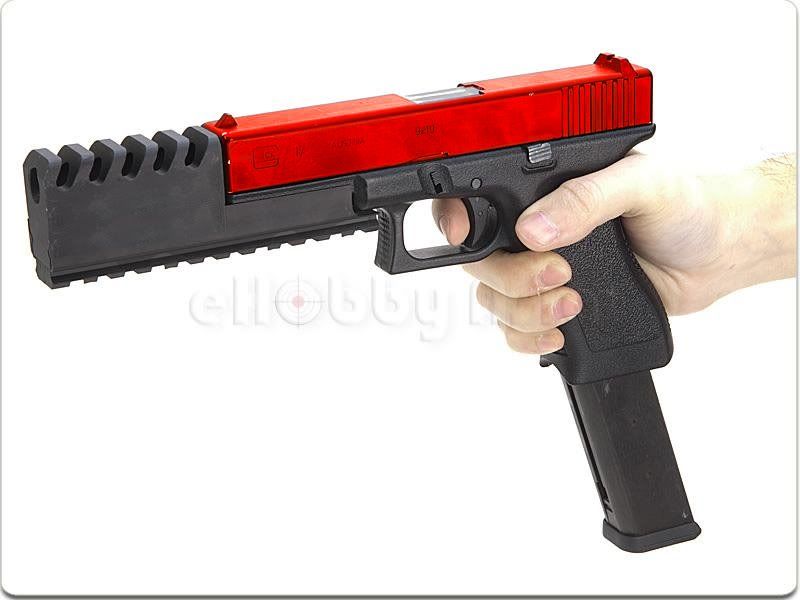 My glock actually looks like this just not the colours yet.
So the question is, Is this now a RIF or IF. The colour I want to use is Candy apple red. Google it and see how nice and bright it is.
If the majority here vote RIF I will seriously reconsider.
Thanks