Performed By : Nutster
Weapon used : Classic army M15A2 Rifle
Here is what we are painting make you have all your stuff you want to paint laid out clearly and any screws and springs kept secure, Any moving parts or any items you dont want to paint make sure are securely covered by newspaper or other.
Start to sand down for a better coat of paint, Use wet and dry paper, keep going under you are happy, should take about 5 - 10 minutes per item.
As you can see the past black started to show through.
Make sure the spray can is a fair distance back so you don't smudge or bubble the paint.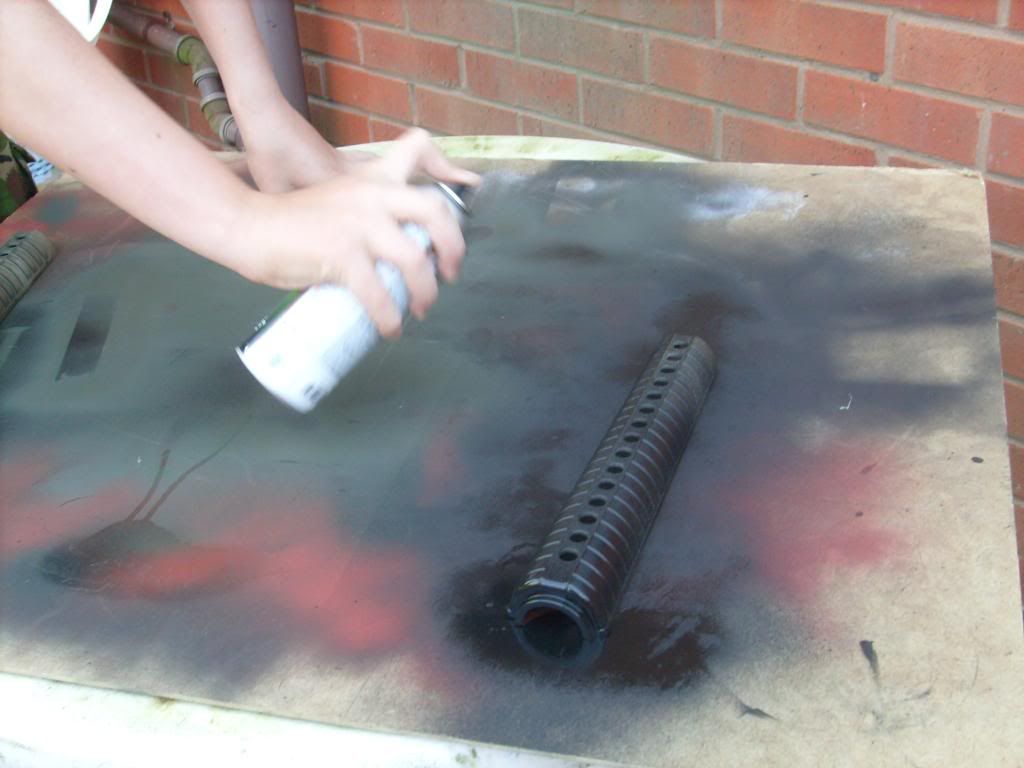 Here is one finished and one that isnt just to compare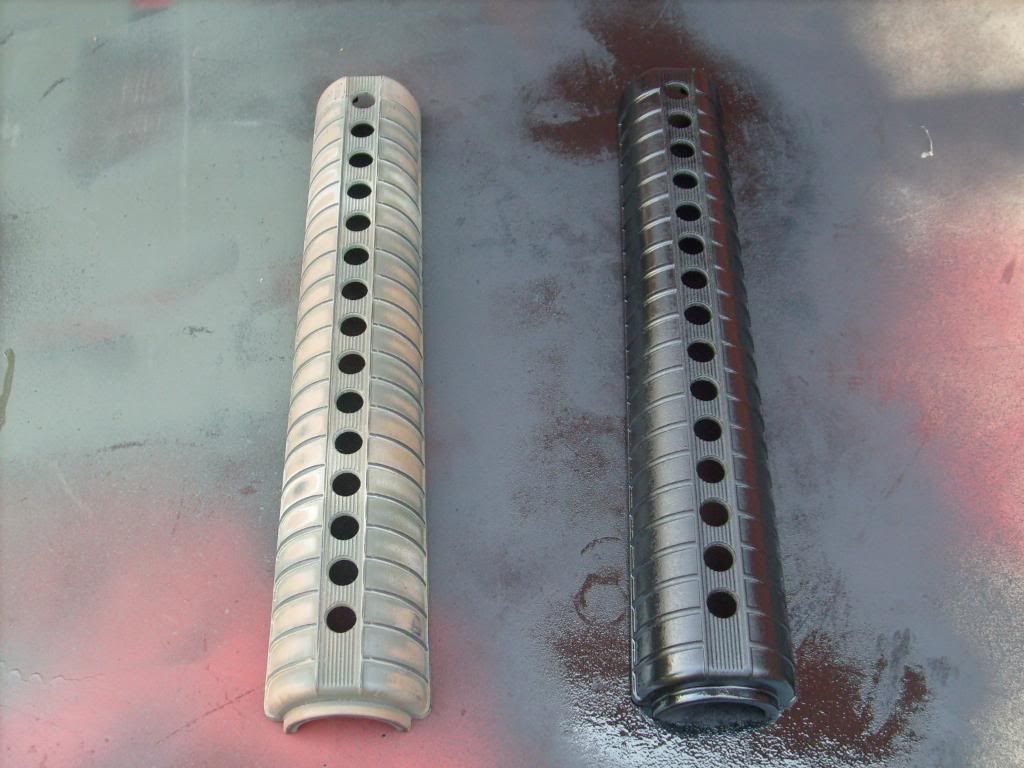 And again one side was done black and the other to compare.