Make:
G&G/Army Armament
Gun/Model:
SA80
Accessories:
5 Midcaps,
No Iron sights
Condition:
Great.
FPS:
330.
Splits/Swaps/Part Exchange:
No/Maybe/Yes
Price/Payment:
£235 posted/Offers
Pictures:
Below
All offers will be listened to, if it's ridiculous I'll tell you what I think about it.
This SA80 was received in a trade in parts, it wasn't complete as agreed so I used my Army Armament SA80 to complete it.
It is now a G&G SA80 with an A2 cocking handle, Army Armament outer barrel (it's threaded with 14mm positive threads) and the Army Armament Gearbox shell which is the same as the G&G (everything inside the gearbox is G&G). The blowback is disabled and it runs well. There is an unknown brand tightbore installed.
There is slight scratching on the pistol grip, but when you're holding the rifle you wouldn't know.
The rifle is solid as a rock, with no shakes or wobbles anywhere and shoots straight and far.
NOTE: Suppressor, sling and Acog in pics
aren't
included, they're just for show, and to prove the outer barrel is threaded. I might sell the suppressor and the sling given the right price.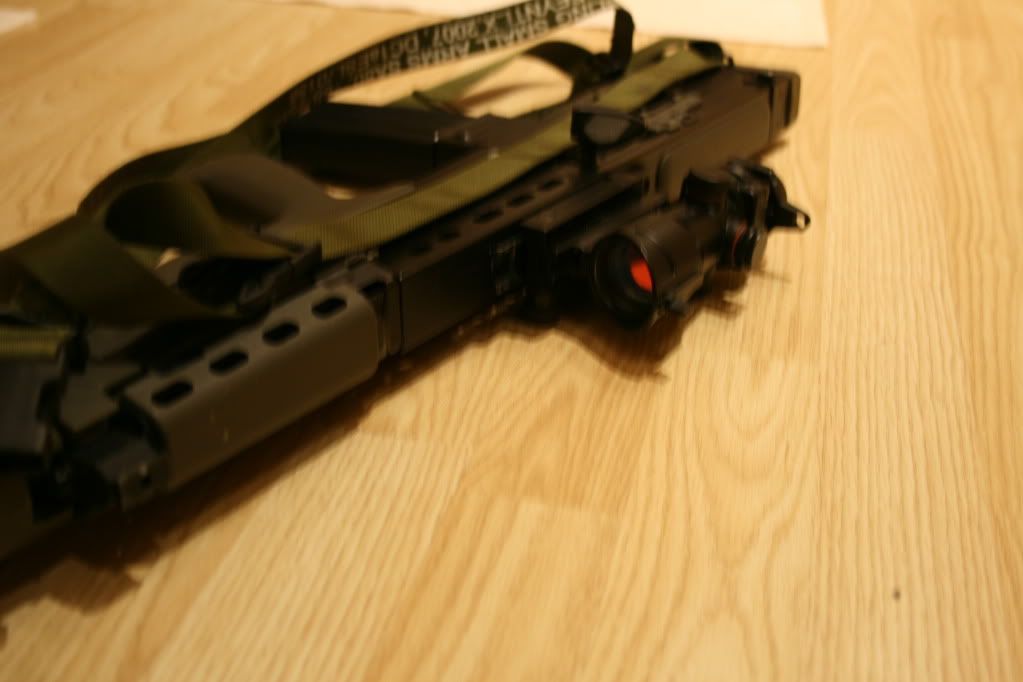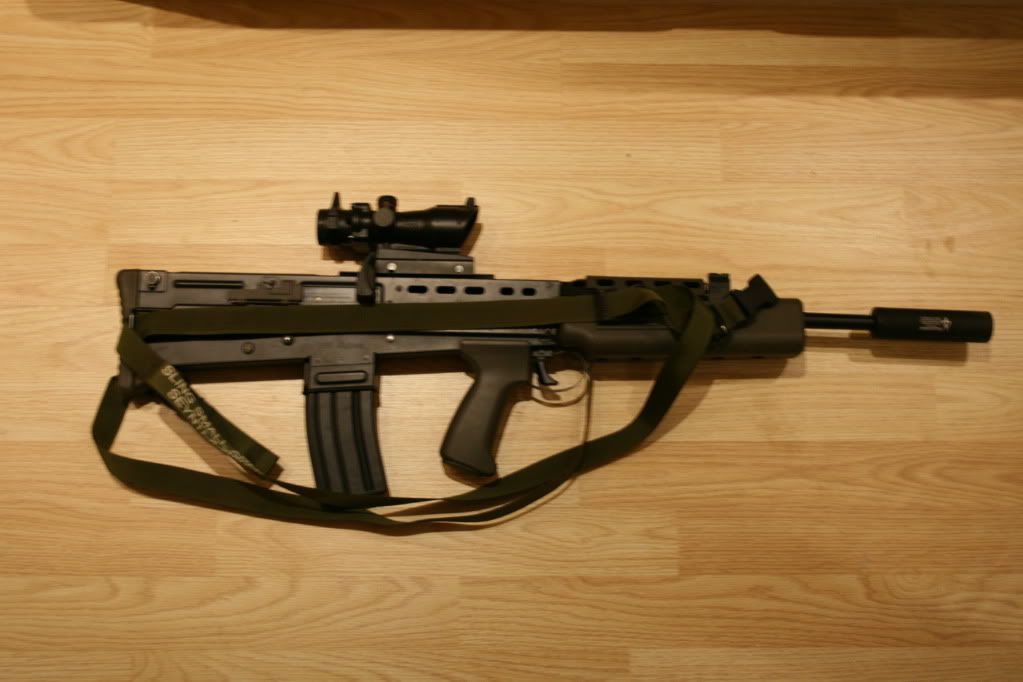 Swaps-wise, I could be tempted in a VSR for part ex, depending on the upgrades. Also could sway for a
decent
scar!
Most AEG's, no AEG M4's, Gas M700's or AEG M14's. Obviously no SA80's. I also try to keep away from most China guns, unless a considerably good deal comes along.
Send me your offers
via PM
and I'll consider them, thanks!
All my sales prices include Parcelforce 48hr tracked postage