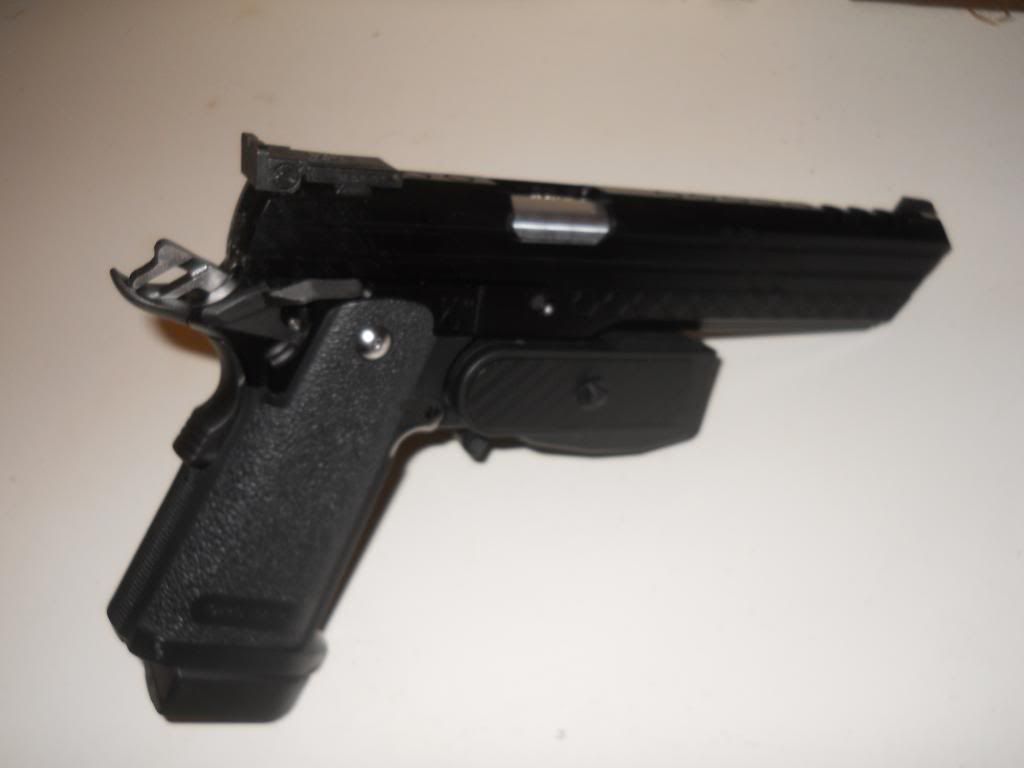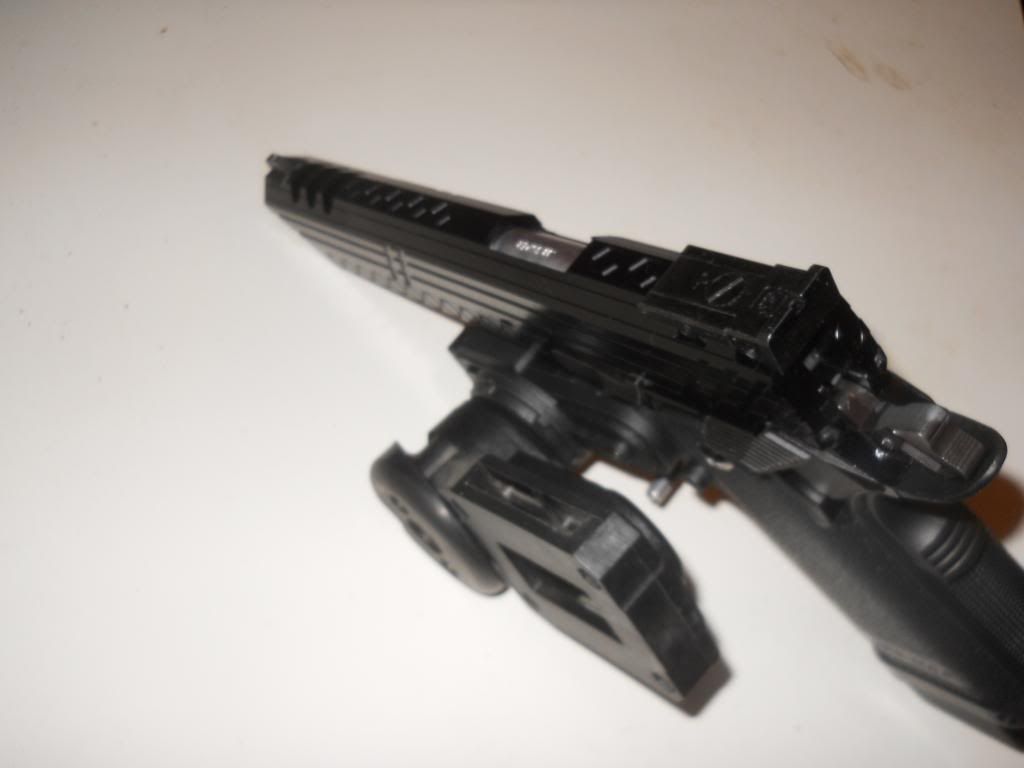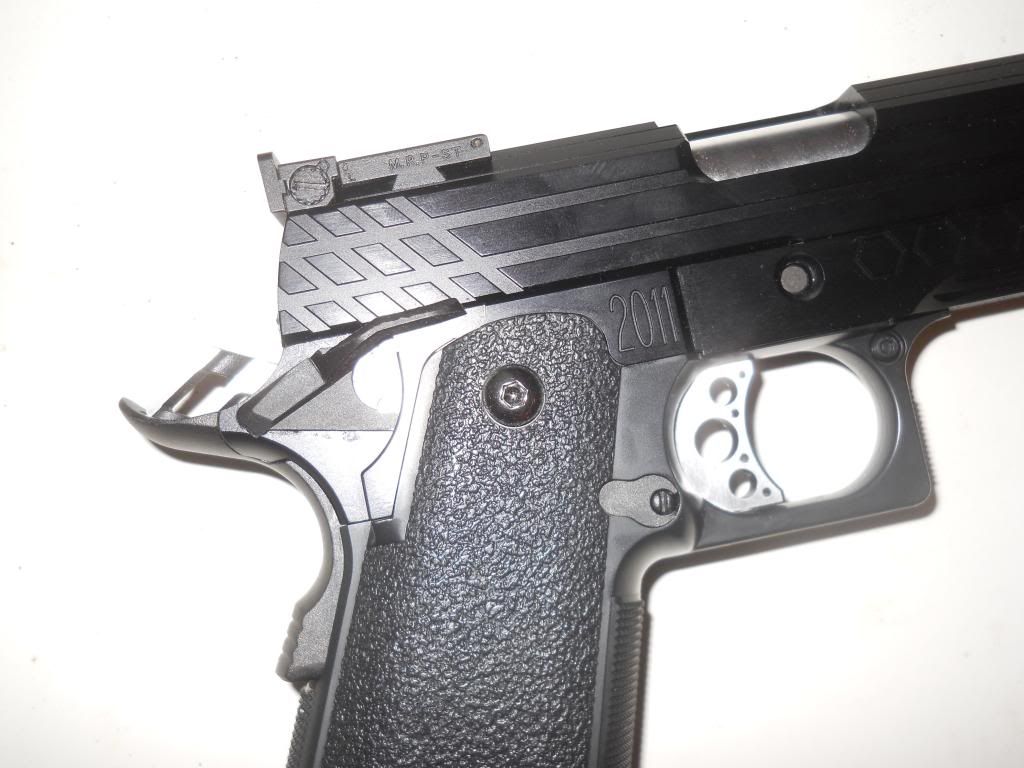 A custom Mike Cripps IPSC standard SHPD hi-capa 5.1 with Stainless Steel hammer and trigger, AIP holster, 3 5.1 mags with nineball gas routers (brings it up to 340-360 fps), and he threw in the aluminium case for free.
Absolutely brilliant guy.
sorry about the photo's, tried my best, and only 1 looked decent.