Make: G&G
Gun/Model: MP5-SD6
Accessories: comes with: 3-Point Sling, 1 High cap + 5 Mid caps, two small 1500 mAh batteries
Condition: Mint, only skirmished a few times. only signs of wear i can see is on the retractable stock rail where there is slight abrasion from use.
FPS: Never chrono'd, but should be firing at around 300FPS
Splits/Swaps/Part Exchange: No
Price/Payment: £180 + Postage and Paypal
Pictures: Haven't got any of this gun on my PC, but i will try to take some soon.
Make: Classic Army
Gun/Model: M14 Match Walnut Stock
Accessories: 3 X 9 Optics, 2 X Metal 1000rnd Hi-Caps + *Green + Black Tiger custom paint job*
a high torgue motor + a 6.04m Tightbore have also been installed.
Condition: Well used. The paint job shows some minor chips. Some wobble at the front of the gun from where the plastic has come loose. Some tight tape should fix this if it annoys you.
FPS: 250FPS
Price/Payment: £140 + Postage and Paypal
Pictures: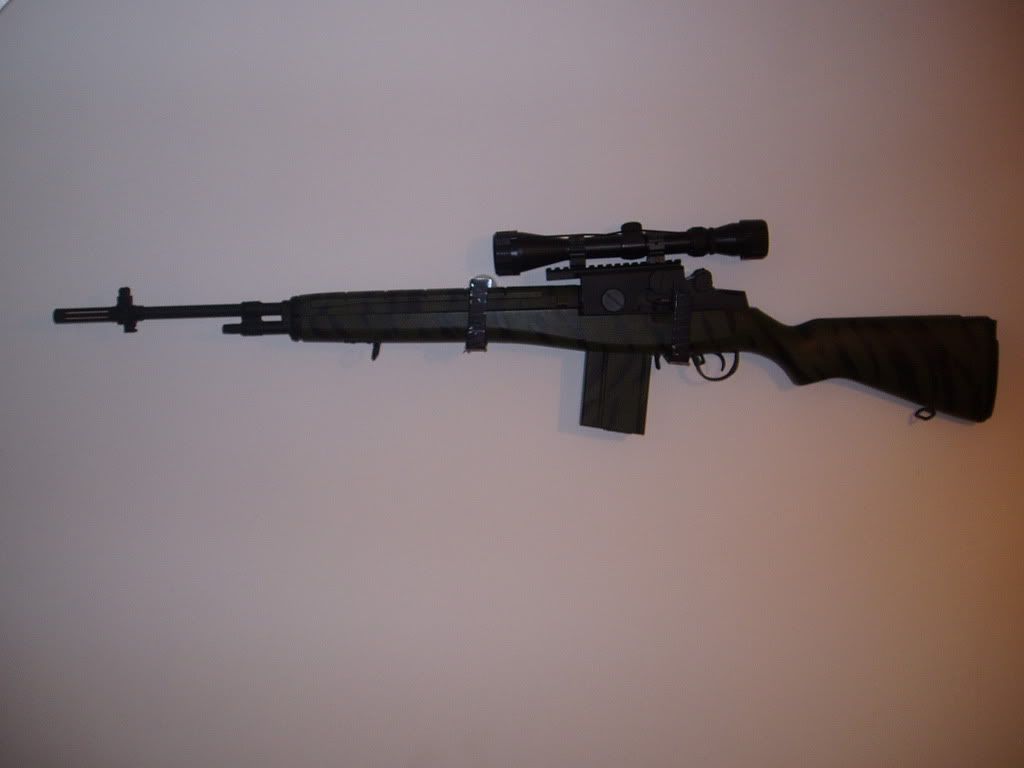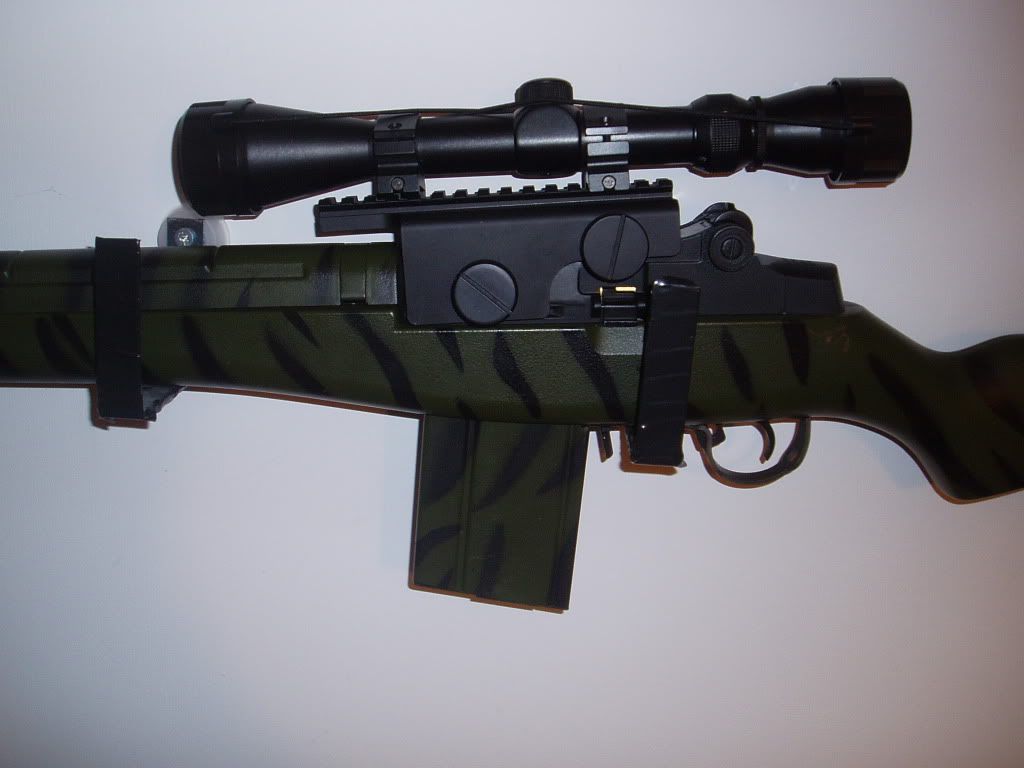 I also live in the Buckinghamshire area, and will happily let you pick it up