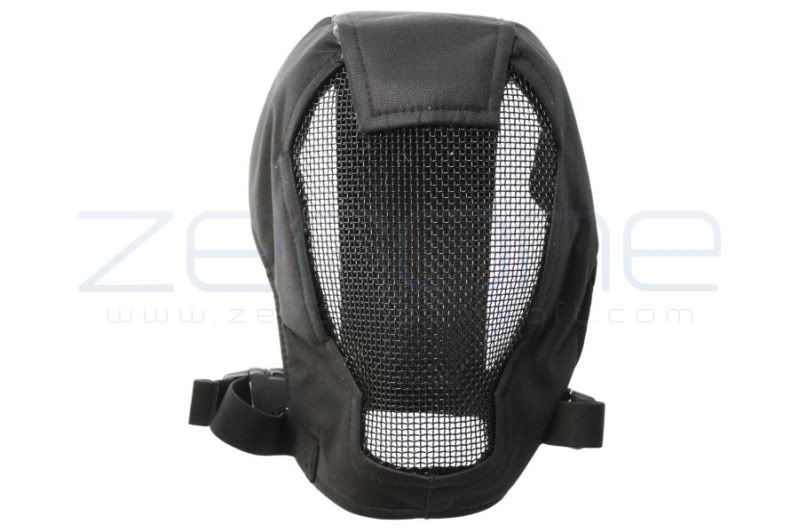 At first it looks like a fencing mask....and to be completely honest it does!
First mask i bought and its really comfortable!
i got it for £35 off ebay but alot of sites do it for the same price.
Offers FULL face protection.
Neck, Ears and part of the back of head is open and unprotected.
Won't fit if you have glasses either.

I find this is a great mask for comfort, and my vision isn't blocked unlike other masks.
I wear a beanie hat to protect my ears and back of my head.
Only downside i could think of is the looks.
For people who like to go in with SWAT look, it would look silly with a mask that looks like a fencing mask
4/5 From me!