Make:
Tokyo Marui
Gun/Model:
MP5A5 with Sliding stock, High Cycle.

Accessories:
The gun comes with a Classic Army Torch Grip, fully working (takes 2x CR123A batteries).
I have one 8.4v 1500mah battery as well.
Magazine wise there are:
* 10x 30Round Star Plastic Mags
* 3x 50Round TM Metal Mags
* 1x 400Round TM Plastic Drum Mags
Condition:
Gun has been used several times, is in good condition odd mark. Only really use semi so its not had that many rounds through it, approx 4-5k if that.
FPS:
240FPS on 0.2g - This is due to the lower powered spring / however with the high speed motor it makes up for the FPS with ROF.
Splits/Swaps/Part Exchange:
No/Yes/Yes - TM Recoil
Price/Payment:
£215
Pictures: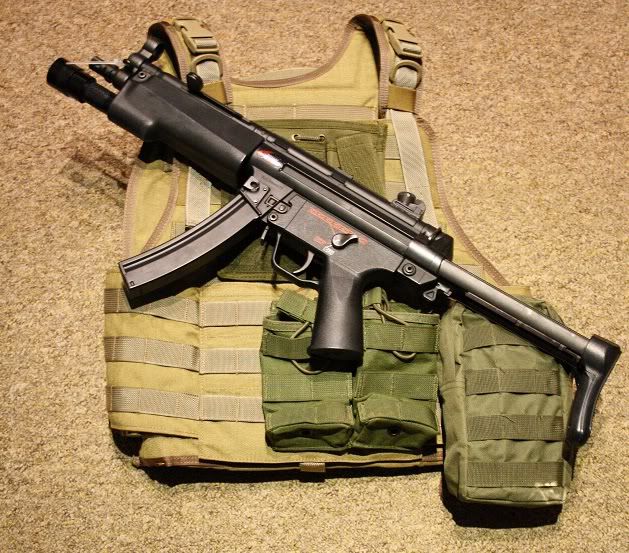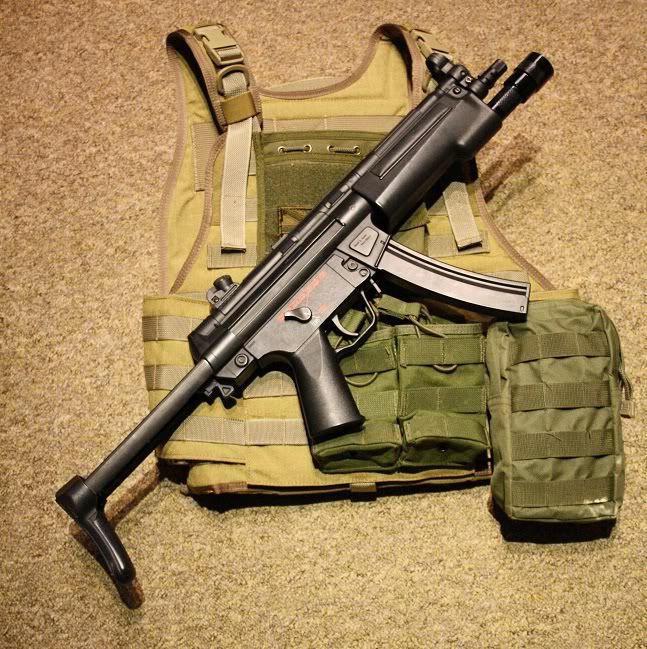 Excellent for Urban skirmishes, milsims or a sniper backup.
Available for collection in the West Midlands area. Will also (hopefully) be going to Urban Assault on the 26th if you want to collect from there.
Thanks
Avatar
p.s. Will not Two-Tone