For sale is a 2 tone (green/black) UHC w700 super 9 pro sniper rifle - 400fps - all original packaging - 3months old - less than 50 shots in total - stick mag and rotary mag (with fake shells). + Free Baw .20 bb's! = £60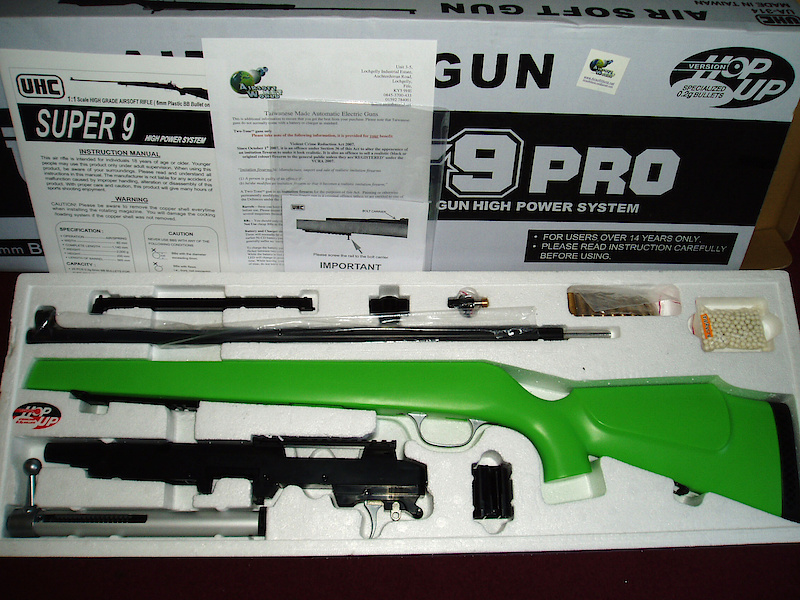 This rifle retails at £95 new, and mine has less than 50 shots, full working/cosmetic order, all original packaging (even the plastic barrel wrapper) for £60!
Make: UHC
Gun/Model: W700 super 9 pro
Accessories: 2000 Baw bb's free
Condition: Virtually new, less than 50 shots, used for backyard plinking, less than 3months old, kept in gun case. All origional packagine
FPS: 400+
Splits/Swaps/Part Exchange: None
Price/Payment: £60 including postage and free Baw bb's (2000)
Pictures: Email me on Dougypark@yahoo.com, send a pm, or reply to post.

Sad to see it go, but complete lack of use and space force a sell (going for pistols instead)
Everything it origionally comes with is included! even the wrapping for the barrel!