Make:Tokyo Marui TM
Gun/Model:M16a1 original box
Accessories:4Hicaps,top rail,scope rings.
Condition:good
FPS:338
Splits/Swaps/Part Exchange:no no no
Price/Payment:135posted Ono
Pictures:yep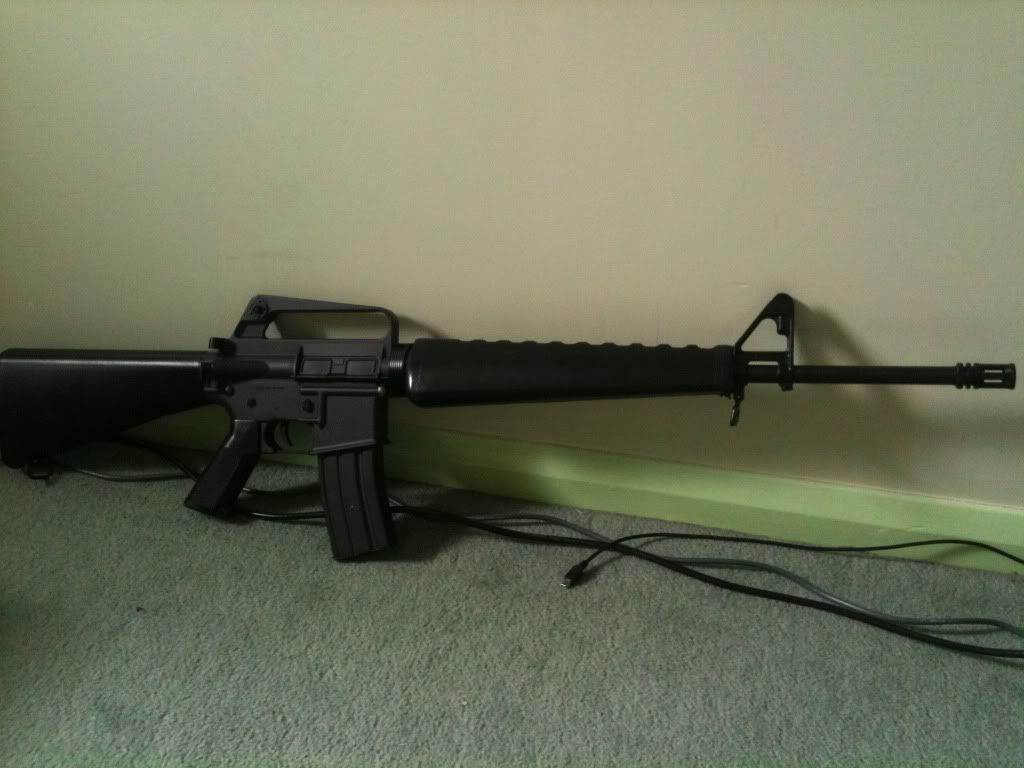 Forsale is my TM M16a1, I think its a vietnam style one with the triangular foregrip. It's in good condition and works perfectly, nothing feels stiff to operate etc. I've used it twice since I bought it second hand, and it was chrono'd at 338 two weeks ago. Very accurate and reliable. It has uprated motor and spring hence the higher fps. I'm only getting rid as I have bought an TM g36c and ak47. So I just don't need 3 guns.
I have 4 hi caps 2 of which are the shortened sniper style. It also has a top rail with scope rings for it.
I'm looking for 135posted or nearest offer.
Any questions please ask
Thanks
Sam