Ok, looking for somthing different and I only have a small collection at the moment, due to me selling off my old collection a while ago.
I am open to all offers so am after nothing specific.
First gun:
Make:TM
Gun/Model: Glock 26
Accessories: One or two mags
Condition:VGC
FPS:280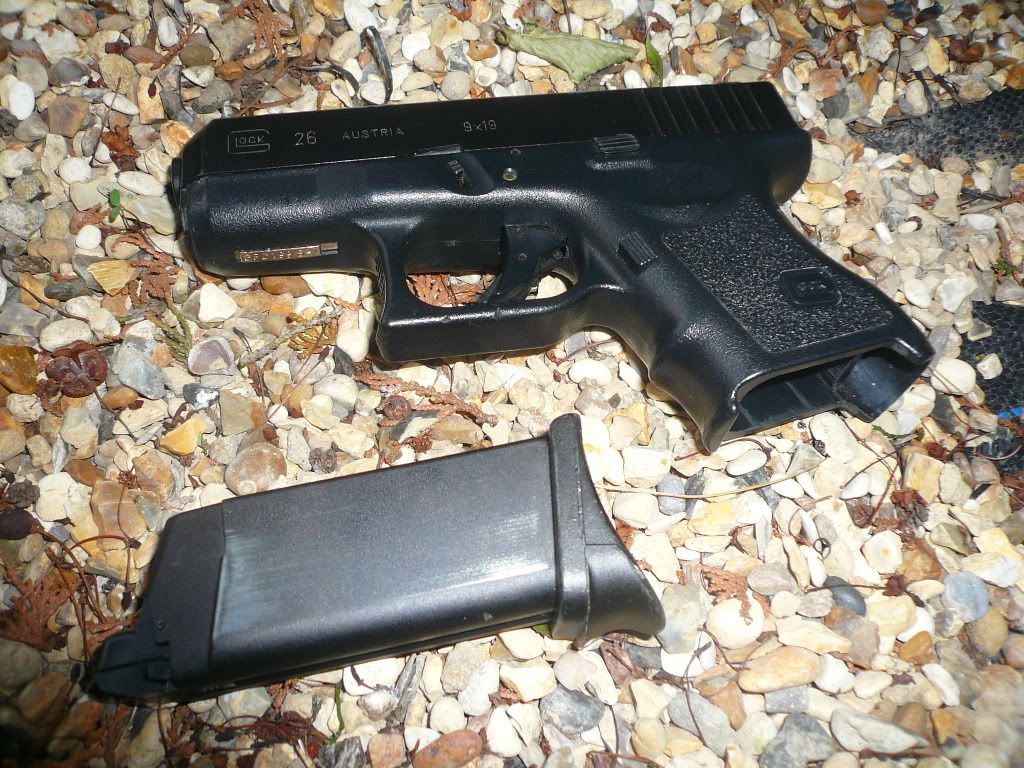 second gun:
Make:KJ
Gun/Model: M9
Accessories: One or two mags, Under rail, possibly two silencers.
Condition:VGC
FPS:280~300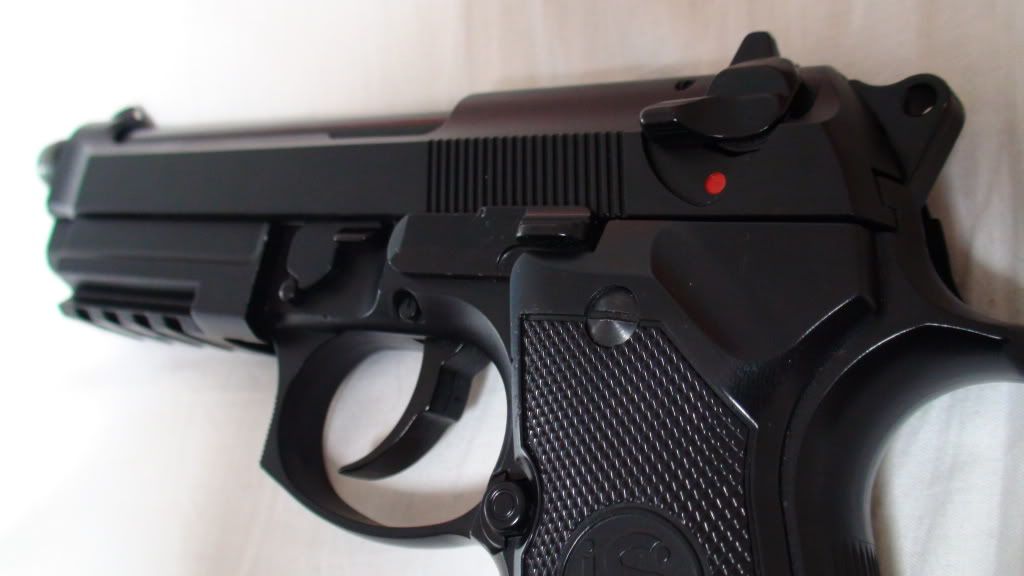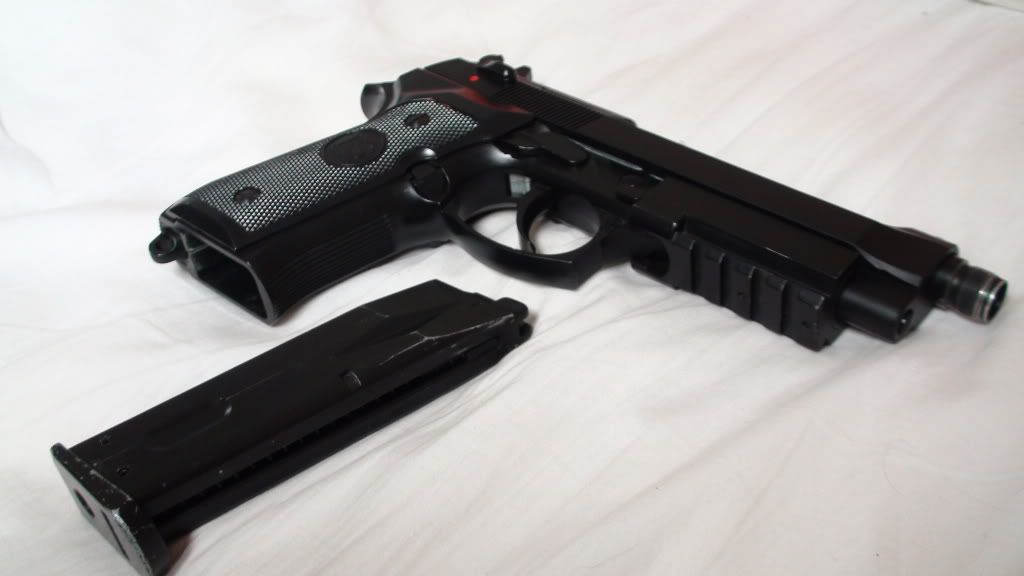 Third gun:
Make:KJ
Gun/Model: USP Compact
Accessories: One Leaky Mag (Non functioning)
Condition: Externally very nice, will need a new mag valve, or new mag. It had hammer
problems that I fixed, had to disable the safety to stop the issues, can be
reversed, as I just fixed it onto Fire. The gun itself Has not been tested properly
as I only own a leaky mag, but I have tested the gun extensively in every other
area, the gun cycles and feeds every round properly, the hammer functions and
the slide locks back nicely.
FPS:280~300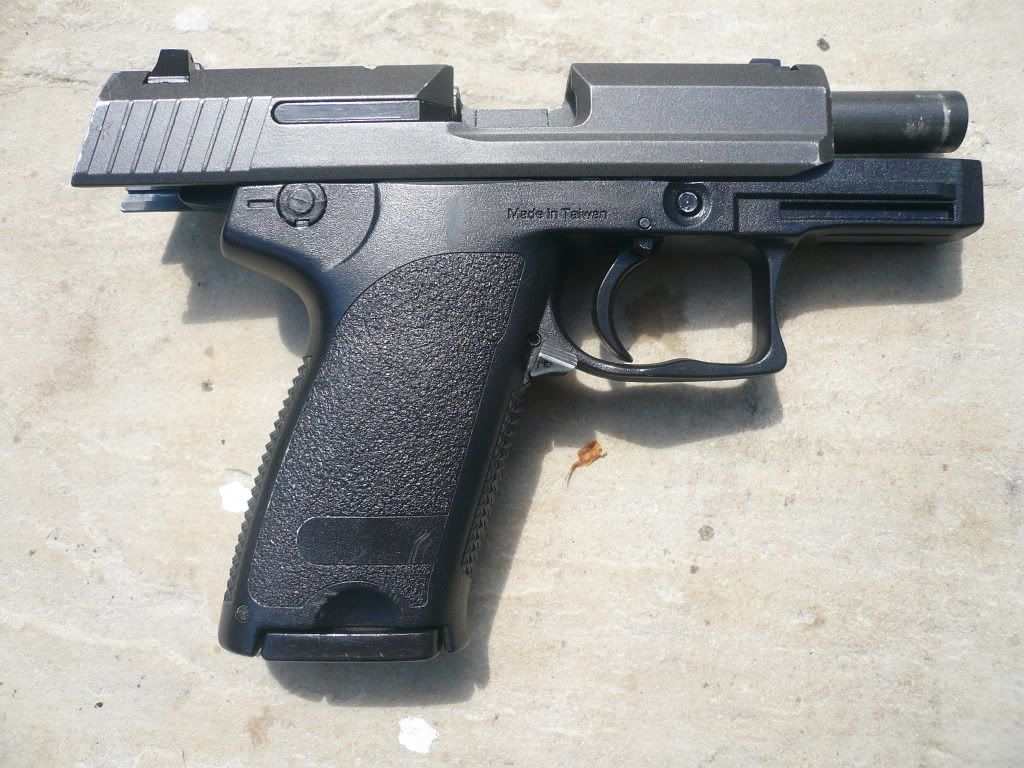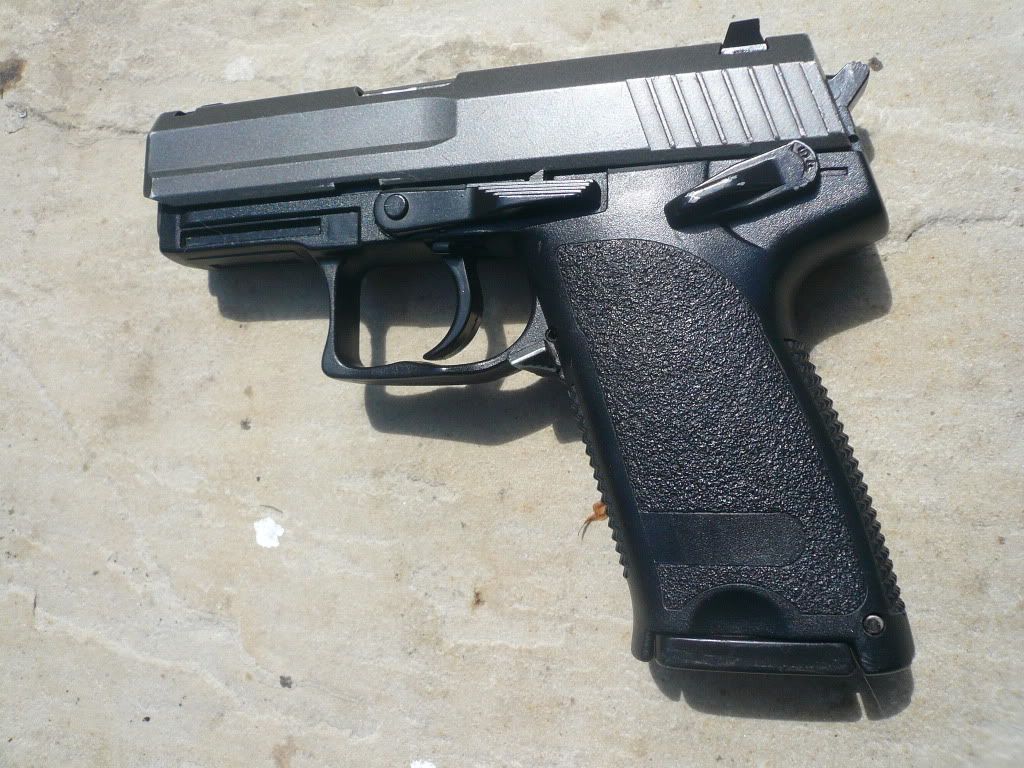 However if anyone has a KJ Mag I could test this with, I would be very greatful, unless I manage to sell somthing, then I can get a new mag from Z1 for £18
And the 4th gun is just a possibliliy as I am currently using it as a wall hanger:
Make: HFC
Gun/Model: Silver Revolver
Accessories: Six Metal Shells
Condition: Shells are in perfect condition, the actual gun is in great condition all over
except by the hammer, where the body has cracked (Should be seen in the
pictures) I have has the gun apart and have sealed it up so that there are no air
leaks. It does fire, not very powerful, but these guns arent that powerful anyway
Only really good for CQB, but due to the crack, I wouldn't knock it about too
much.
FPS:200~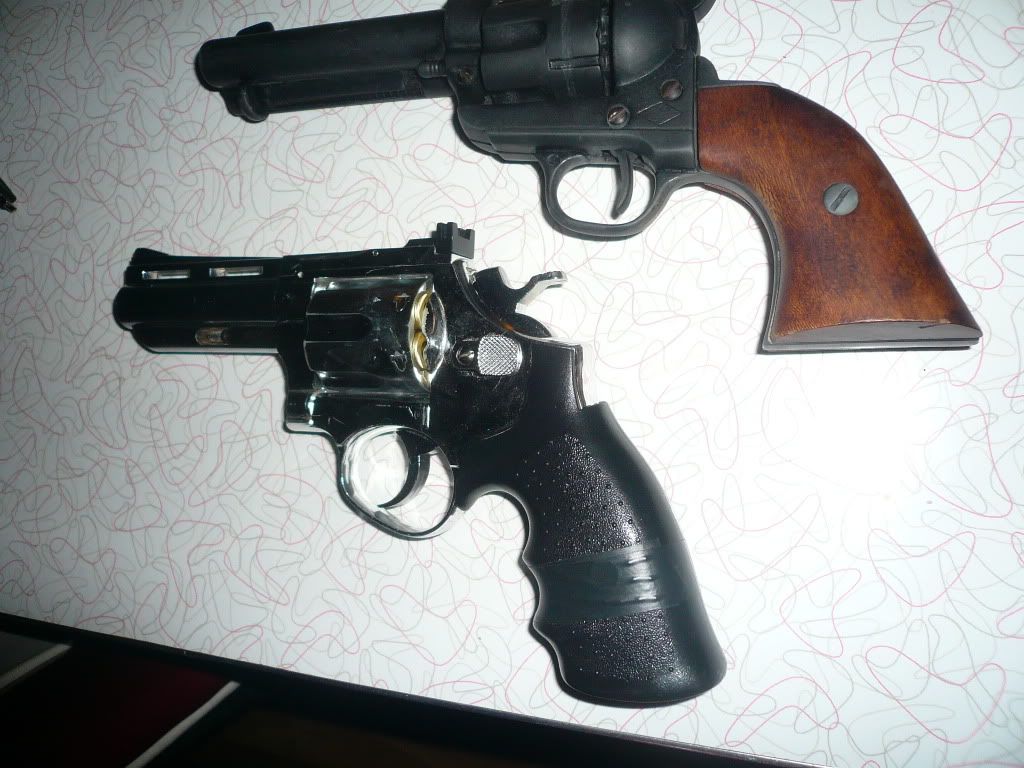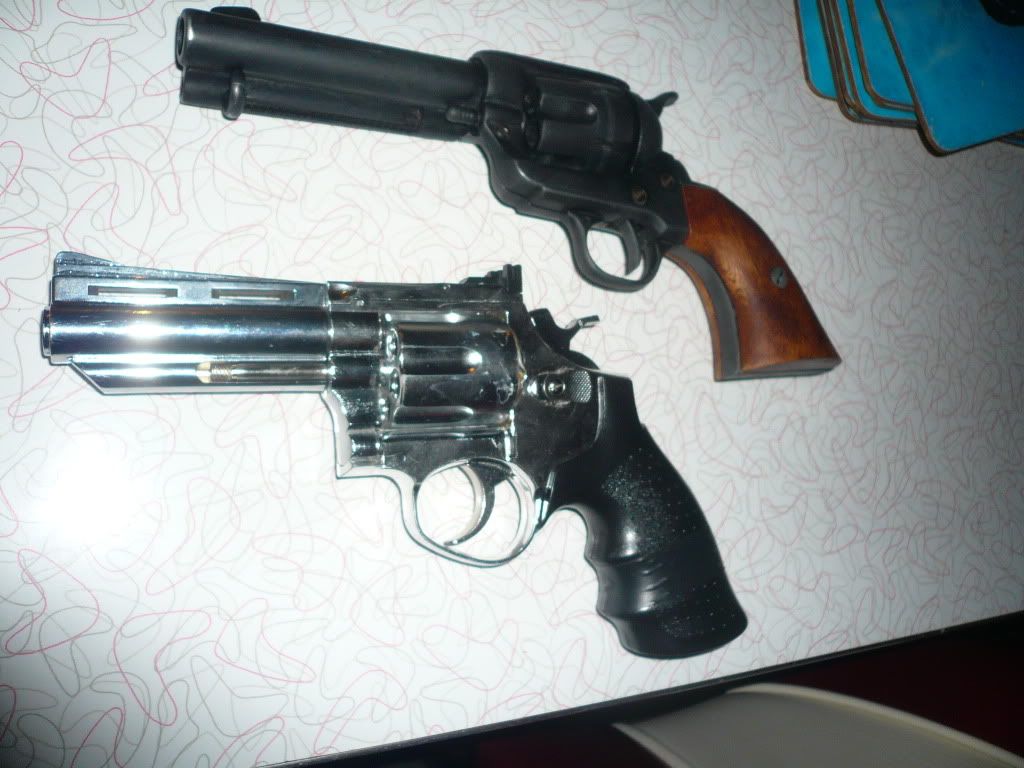 Everything sorted there, just Pm me with any offers.