SOLD !
Make:JG Body, Custom CA Gearbox
Gun/Model:AUG Military
Accessories:3 mags
Condition: good
FPS:330+
Splits/Swaps/Part Exchange:no/poss/poss
Price/Payment:£150 All in
Hey there guys,
Here we have my custom AUG I have skirmished with it twice.
It has a very good ROF and is very accurate, it is fitted with a Active Braking mosfet + Deans connectors
Also includes 3x High Cap mags
has velcro attached to side of stock to add patches such as team, ranck etc.. see photo's
The only issue is that it is missing the cocking handle, not a problem on an AUG as you can pull back the metal part.
Any questions just ask guys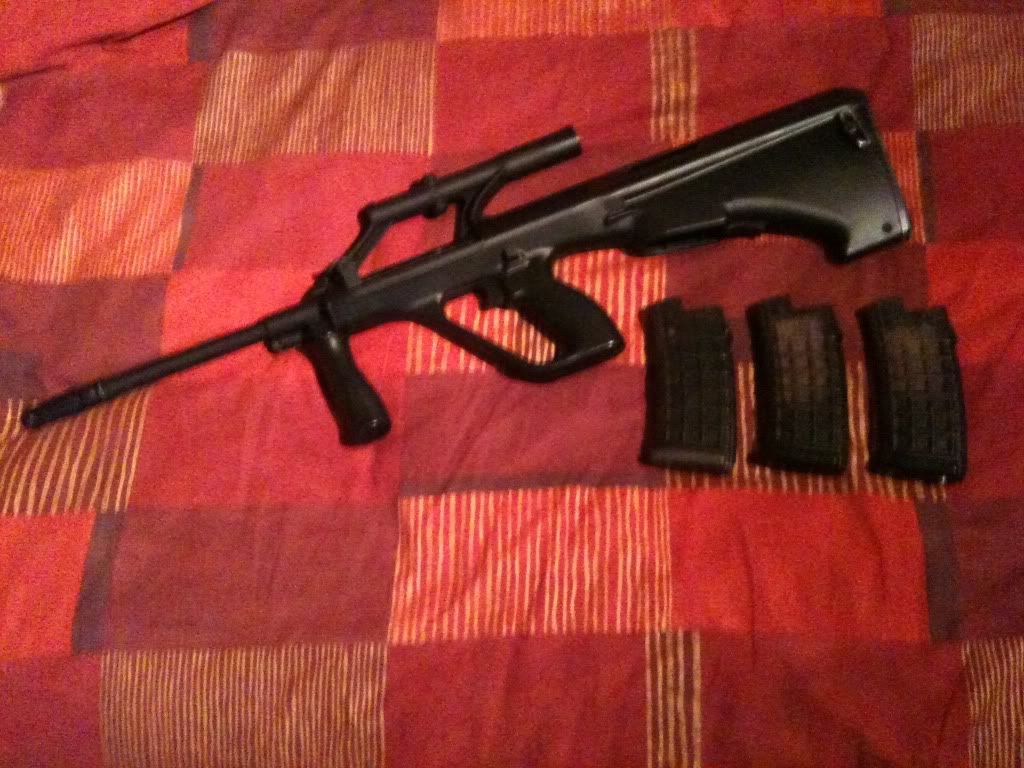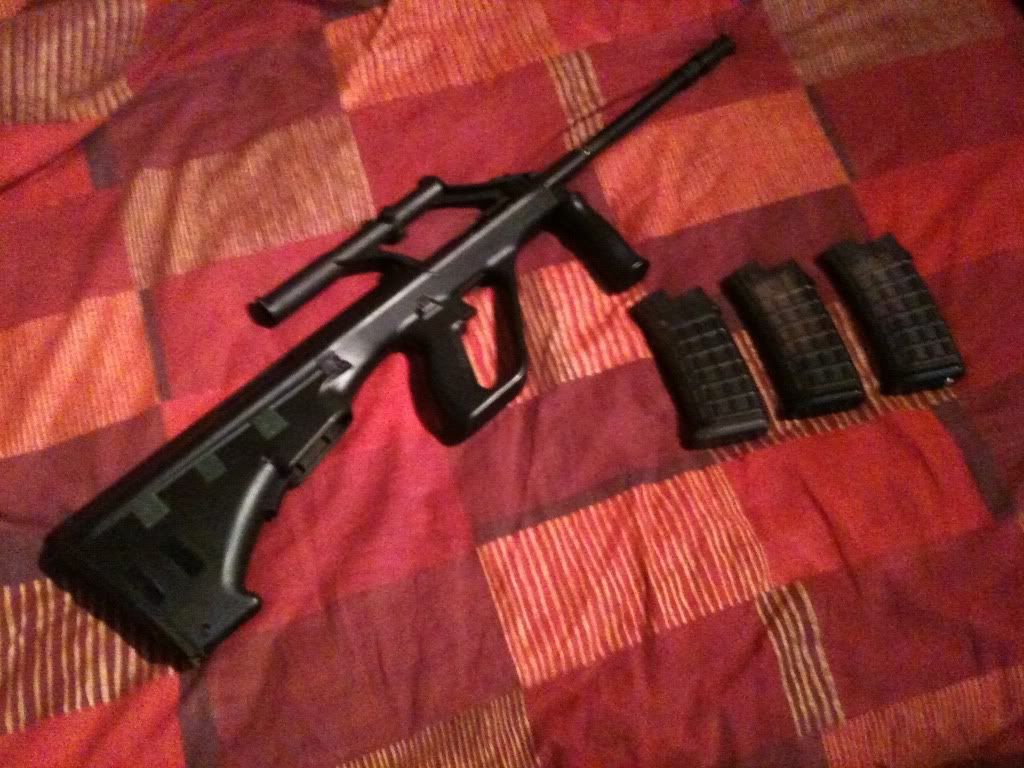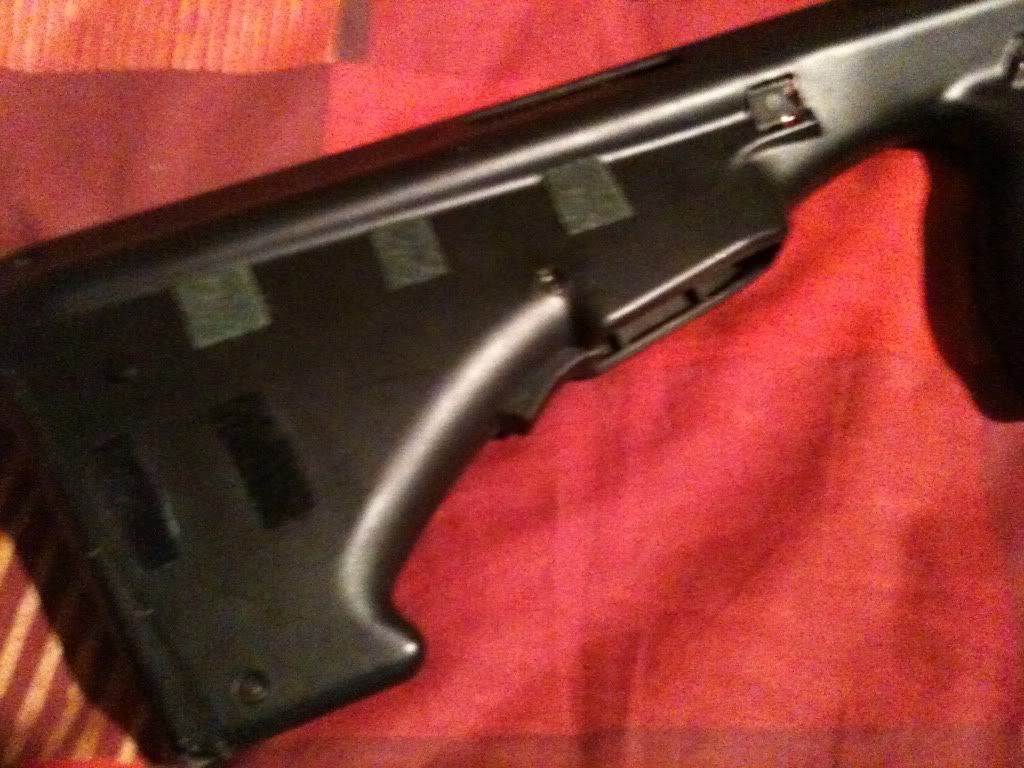 SOLD !